Regardless of your feelings on Ghostbusters 3, we can all at least agree that the original is pretty freakin' great. From the catchy theme song to the endlessly quotable (and hilarious) dialogue, there's a reason it's one of the top-grossing comedies of all time. If bustin' makes you feel good, grab your proton pack (just in case) and head to these classic Ghostbusters filming locations all across NYC-- and maybe keep an eye out for Slimer.
The exterior shots of the library are of the New York Public Library, which is mercifully not haunted by a terrifying demonic dead librarian. It is, however, a really nice library. You may not be able to find a ghost inside, but you are pretty much guaranteed to find any book you could ever want.
There may not be an actual Weaver Hall (or even a parapsychology department at any college anywhere), but the scenes after Venkman, Spengler and Stantz were fired and come up with the idea to found Ghostbusters were filmed at Columbia University, specifically just outside Havemeyer Hall and on the steps of the Low Memorial Library.
Welcome to Spook Central, aka Dana's apartment building! If you notice that the building isn't quite the same as you remember from the movie, don't be surprised: the real thing is only 20 stories, so they had to do a little movie magic to make it look bigger-- and the top was inspired by the Continental Life building in St. Louis! Don't worry-- it wasn't actually designed as a way to summon Gozer and bring about the end of days, so you can visit in peace.
Manhattan City Bank is the bank that gives the Ghostbusters a loan to start their business. It's right across the street from the library. Maybe think twice about taking out mortgages on your parents' house though.
When Ray is admitting that he was the one who thought of the Stay-Puft Marshmallow Man, he says, "We used to roast Stay-Puft marshmallows by the fire at Camp Wokanda." Camp Wokanda is actually a real Boy Scout camp near Peoria... and on top of that, "Wokanda" is from a Native American word for "spirit water". Mysterious!
The Sedgewick Hotel: Okay, so this one isn't actually in New York, but it deserves a mention. Slimer can be found at the Millennium Biltmore Hotel in Los Angeles, which has appeared in countless movies, from "Chinatown" to "The Nutty Professor." And yes, the ballroom is just as pretty as it looks in Ghostbusters!
In a weird twist of fate, the scene where the team is in jail for unlicensed waste control was filmed in a building that's reportedly haunted... and the crew experienced some scary unexplained phenomena. Many of the daily workers received mysterious scratches after working in the jail and refused to go back; luckily, they got enough footage the first time that they didn't have to. Looks like they should have called the Ghostbusters beforehand! Rumor has it that the scenes were filmed at 240 Centre Street, an old police HQ that was abandoned at the time the movie was being filmed.
Ghostbusters Headquarters: Even though this real, functioning firehouse (better known as Hook and Ladder 8) was only used for exterior shots, they've become super well-known as Ghostbusters HQ. You can't miss it, since they've got a Ghostbusters/fire station logo painted on the sidewalk out front! Inside (if you're lucky enough to visit when the doors are open), the fun continues with autographed pictures of the stars and original signs.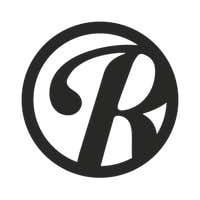 The best of Roadtrippers—hand picked by our team