There's already so much to do while you're visiting Orlando, but why not add a dash of weird to your road trip? You'll find many wonderfully offbeat things to do. This guide takes you to some of the quirkier highlights of Orlando.
iFLY Orlando is a human body flight simulator. In other words, it's an indoor skydiving tunnel where you can suit up and experience the rush without worrying about the hitting the ground.
Note: The cost of two 60-second flights in the tube is not exactly cheap, but it's less pricey than an actual skydiving excursion.
If you're looking for a place to grab some grub, Hamburger Mary's is a genuine classic bar and grill, with a side of quirky entertainment. Known for the "half-pound burgers and hefty sides of sass," Hamburger Mary's is the perfect place to enjoy a laugh while splitting a hubcap-sized burger.
At Pirates Dinner Adventure, you and your hungry companions are special guests of Princess Anita, but as the show and meal progress, you'll find you've been taken hostage by a hoard of treacherous singing pirates.
Not only are the cast and crew some of the best in the business, the food is delicious. Plus, Pirates Dinner Adventure is 100% kid friendly.
You can't think about weird without Ripely's Believe It or Not popping into your head, and the Orlando Odditorium is about as weird as it gets. Visitors are invited to tour the amazingly crooked building chock full of some of the strangest things imaginable.
Want to see a Rolls Royce made out of a million matchsticks? They've got one. How about a piece of the Berlin Wall, a cannibal dinosaur, or a copy of the Mona Lisa made entirely out of toast? They've got those too.
Central Florida Racing Complex is not your neighborhood race track. Used for autocross, drifting, and drag racing, the 1/8 mile surface is where the pros come to show off their driving skills. Every single race is guaranteed to get your adrenaline going, thanks to the famously fierce driver competition. Expect lots of crashes.
Gatorland is a family friendly, 110-acre park that allows you to get an up-close view of Florida's notorious alligators, gators, and big cats in a safe setting. Guests are invited to visit the petting zoo, ride a zip line, go behind the scenes to feed the animals, marvel at live shows, and more.
If you had a hard time deciding whether you wanted to spend your vacation in Orlando or Dublin, don't worry, because Raglan Road Irish Pub is basically the next best thing—and it's smack dab in the middle of Orlando.
Grab a pint of Guinness and some traditional Irish grub, and get ready for a good time.
If you're an adult who enjoys your video games with a side of booze, head to Player 1 Video Game Bar. It will keep you and your friends entertained for hours on end at a decent price. Enjoy new and vintage games and a full drink menu.
WonderWorks bills itself as "an amusement park for the mind." The upside-down building features movie theaters with full-motion sets, a huge indoor ropes course, and over 100 interactive exhibits for both kids and adults alike.
For Orlando's coolest place to drink, head to ICEBAR, which is one of the world's largest permanent ice bars and one of the top "extreme barhopping" locations in the entire country. Once you arrive at ICEBAR, a hostess supplies you with a warm thermal coat and gloves to keep you nice and toasty while you sip cocktails. The bar, benches, seats, and tables are made entirely out of ice.
The Harry P. Leu Gardens were created by Mr. and Mrs. Leu, who spent the early 20th century traveling around the world collecting amazing treasures. After their deaths in the early 60s, the gardens and land were given to the City of Orlando and became a public garden, museum, and art gallery. Today the garden contains over 2,000 plants, including magnolias, roses, palms, lilies, and bromeliads.
Hot Dog Heaven sticks to the greasy staples, with a selection of burgers, hot dogs, and fries. Though you are far from the Windy City, you'll find an authentic Chicago-style dog, served with buns, dogs, and toppings shipped all the way from Illinois.
Turn your trip to Orlando into an offbeat adventure, and you're guaranteed to have a memorable vacation.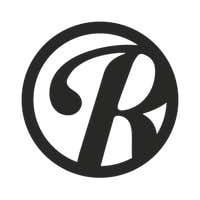 Roadtrippers helps you find the most epic destinations and detours—from roadside attractions to natural wonders and beyond.