Looking to make your trip to Chattanooga a little out of the ordinary? You're in luck. When it comes to walking on the wild side, the River City doesn't disappoint. You can spend the night in train cars, sleep over in mansions, explore miles of underground caverns, and chow down on the craziest food flavors you've ever tasted. Get ready for an offbeat adventure you won't forget.
Deep inside the heart of Chattanooga's Lookout Mountain, you'll find one of America's tallest and most incredible natural features: Ruby Falls. A hike through the mountain's cave system takes you right to the base of the 145 foot waterfall, which is believed to be the result of 30 million years of erosion through the limestone rock.
Fun fact: although the water is totally pure and safe to drink, it picks up large amounts of magnesium (a natural laxative) as it flows through the cave so it's really not encouraged.
Tips: The groups can skew a bit large here, so if you suffer from claustrophobia, you might want to sit this one out. Your best bet is to show up for the first or last tour of the day for smaller group sizes.
Sure, you could drive to the top of Lookout Mountain, but here's a better idea: park the car, save some time, and hop onto the Lookout Mountain Incline Railway. These trolley-style cars climb the mountain at a ridiculous 72.7% grade. That's almost straight up!
The crazy climb only takes ten minutes and costs $15 for a round trip, which might seem like a lot until you consider how much new break pads will cost after attempting to drive back down the mountain.
Tip: If you're planning on hitting other attractions (like Ruby Falls, Rock City, or Point Park) after you reach the top of Lookout Mountain, inquire about a combo ticket. You'll get access to everything and save a few bucks.
Inside of Chattanooga's oldest freestanding structure, the Southern Railway's former baggage station, sits one of the greatest burger joints for adventurous eaters: the Urban Stack Burger Lounge.
With over twenty different burger options including toppings like smoky pork belly, peppercorn salami, and pastrami, you won't be faulted for making Urban Stack a regular stop during your trip.
Then there's the bourbon. Over 100 types, in fact, each of them hand-selected to pair with their burgers. Good luck choosing!
Most people think the idea of spending the night inside a train station sounds completely awful. Uncomfortable chairs, sticky floors, and weirdos as far as the eye can see. Well, Tennessee's Chattanooga Choo Choo Hotel might just change your mind…
Once known as the Terminal Station, the Chattanooga Choo Choo Hotel was a fully functioning railway terminal from 1908 until the early 70s. Today, guests can spend the night in a restored railway car, relax in the gardens which used to be the loading platform, and grab dinner inside an impeccably restored 1938 Class A dining car. You can even book one of the private Victorian Train Cars, and spend the weekend in the lap of early 1900s luxury… but don't worry, they have all the modern conveniences.
Tip: Need a break from driving? One of the electric shuttles next door will take you all over downtown for free!
If sleeping in a train wasn't enough railway fun for you, hop on a painstakingly-restored vintage train and take a ride on the only regularly-scheduled, full-size railroad ride in the entire state of Tennessee!
The Tennessee Valley Railroad museum is a kind of "mobile museum", offering a unique interactive historical experience on a rolling time machine. Depending on the time of year, the museum offers different ride packages of all kinds, from the educational to the downright fun. Conductors act as museum curators of sorts, answering questions and educating passengers on the history of the trains.
Tips: If you're not in a hurry, go for the two-hour ride and you'll get to take in some Civil War history while you travel. Got a preference on trains? The old steamers run on the weekends, diesels during the weekdays.
The Passage in Chattanooga is more than just a fun fountain you can play in-- it's also a touching memorial to the Trail of Tears. But why Chattanooga? Before this Southern Tennessee town was founded, the area was inhabited by the Cherokee tribe-- until they were forced out by the US government in 1838.
It's one of those places that young and old can enjoy-- children can cool off in the water, and those who are older can learn about and pay respect to the Cherokee culture and history.
The18-room Mayor's Mansion Inn was built in 1889 for the Mayor of Chattanooga, but now it's one of the best bed and breakfasts in the city. If the period-authentic furnishings in every room, spacious sitting rooms, and a great big porch don't fool you into thinking you've slipped through a time warp, an appearance of the resident ghosts just might.
Tip: The Mayor's Mansion is located in one of the nicest, most convenient areas of the city, allowing for 15-20 minute walks to the art district and downtown.
Red velvet, banana pudding, and pancakes & pudding are just a few of the unique flavors of donuts offered at Julie Darling Donuts, long-considered "the best damn donuts in Chattanooga period" by the locals.
You can watch the donuts being whipped up in their open kitchen and even suggest flavors... they're usually quite apt to attempt. Trouble making up your mind? Don't worry, you can try a sample of every single one.
Tip: Try the donut sundae. Seriously.
Perched at the top Lookout Mountain, Rock City Gardens is a 4,100-foot walking trail that offers panoramic views of seven states, massive natural rock formations, and over 400 native plant species. Oh yeah, and most of it has a "Fairyland" theme.
Tips: If you want to avoid the crowds, hit Rock City on a weekday, and definitely avoid holidays unless you want to see the entire tour in a giant single-file line.
Raccoon Mountain Caverns is a vast cave system just ripe for an underground adventure. Long considered one of the top ten public cave tours in the country, Raccoon Mountain Caverns offers explorations tailored for just about everyone.
Looking for a challenge? Try the four-hour ECHO-Tour, a challenging trip through some of the deepest parts of the caverns. You'll be squeezing, ducking, and trying your best to forget everything you saw in "The Descent." For those who'd rather stay above the surface, there's gemstone panning, go-kart racing, and even campfires every night.
Tip: Bring a change of clothing and thank us later. No matter which tour you choose, you're going to get dirty.
If your palate is in need of an adventure, head to Good Dog, Chattanooga's quirkiest hot dog joint. With gourmet dogs like "The Brunch Dog", the "Frito Jalepeno", and the "Hawaiian", you might have trouble eating a regular ballpark wiener ever again. They even made their own ketchup flavors for their twice-fried frites.
But the best part? They have a breakfast happy hour perfect for nursing that hangout with a little hair of the dog. from 7am to 10am, PBR tallboys are only a buck.
Tip: This place is perfect for picky eaters. Vegan dogs and gluten free dogs get equal billing on the menu.
If you're looking to save a few bucks and make some new friends while you explore Chattanooga, consider booking a bunk at the Crash Pad, a hostel that caters mostly to travelers who've come to the area for outdoor adventures.
For just $35 you can snag a bed at the Crash Pad, making it the cheapest option for a home base in the heart of downtown. Parties of three can even snag a private room for $100.
Chattanooga Ghost Tours is an award-winning tour company that knows how to keep your attention while loading you up with spookiest facts about the River City: they keep you scared.
With five different tours that range from an hour-long walking tour of the city's spookiest haunts to a nearly three-hour ghost hunting exploration, you won't have trouble finding an adventure to suit your chosen chill-factor.
Tickets start at just $15, but if you pony up for the $25 tour you'll get to use some of the fanciest paranormal investigation straight out of "Ghost Adventures!"
Climb aboard an authentic WWII amphibious landing craft built specifically for the D-Day invasion and enjoy one of the most unique ways to see the sights and sounds of the city. The Chattanooga Ducks offers a historical tour through that doesn't just cover the streets, it splashes down into the Tennessee River for an ecological waterfront tour.
Tours last approximately one hour, cost $22, and reservations are highly recommended.
The Moon Pie might just be the most iconic cookie in the state of Tennessee, and it was born right here in the Chattanooga Bakery on January 1st, 1919. Today, nearly a million Moon Pies are produced every single day, and you can visit their home at the Chattnooga Moon Pie General Store.
Sure, you can grab your fill of the classic cookie here, but they've gone above and beyond to recreate the General Store vibe from the Moon Pie heydey, offering everything from hard-to-find retro candies, to faithful recreations of vintage toys, to an ice cream fountain on site!
Tip: The Moon Pie General Store is the ONLY place where you can snag the caramel flavored Moon Pies. Want to try them all? You can actually build your own box with a mix and match of your favorite flavors!
Whether you're riding amphibious vehicles from WWII, crawling through ancient caverns, or just stuffing yourself full of Moon Pies, theres no reason for your trip to Chattanooga to be run-of-the-mill. Get out there and get weird.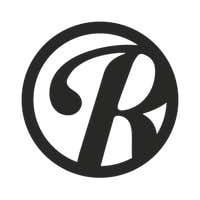 Roadtrippers helps you find the most epic destinations and detours—from roadside attractions to natural wonders and beyond.