Memphis is known for a lot of things: its role in the Civil Rights Movement, for being the birthplace of Soul and Blues... and we can't forget the city's love of Graceland and all things Elvis. Exploring a city this lively requires eatin' that's just as flavorful, and with a barbecue scene that's bursting at the seams with delicious dining options, good grub isn't too hard to find. Stock up on napkins (because you're going to be covered in tasty sauce and battling the meat sweats), grab your appetite, and hit up some of the city's best joints on this barbecue crawl across Memphis!
First, a little bit about Memphis-style barbecue. The meat of choice is pork: usually ribs, but you'll often find pulled or chopped pork as well. Flavorful dry rubs and smoking the meat low and slow in a pit make everything delicious, and the addition of distinctive Memphis-style sauce (thin, tomato-y, tangy, and sweet) enhances it all.
Slinging ribs, pulled pork, and brisket since 1992, Central BBQ is a Memphis staple. Look past the touristy souvenir shop and focus on the food, because it's outstanding. All of their meats are given a dry rub and marinated for 24 hours before being smoked.
Must-order: BBQ nachos (made with house chips or French fries, the meat of your choice, and topped with BBQ and cheese sauce, shredded cheddar, jalapenos, and a dusting of seasoning), wet ribs, mac and cheese, banana pudding.
When it comes to Memphis BBQ, atmosphere is super important, and The Bar-B-Q Shop definitely nails it; the unassuming building might not be much to look at, but they smoke and sauce some of the best BBQ in the city. Sip on a glass of their special sweet tea and enjoy the aroma of the smoke and their signature sauces as you wait for your meal.
Must-order: Half order of glazed ribs and a half order of dry ribs, Texas toast (to soak up the sauce) and BBQ spaghetti (a Memphis staple; theirs uses a combination of smoked spaghetti sauce and BBQ sauce for a really solid take.)
It's easy to miss the Cozy Corner Barbecue building, but don't overlook this joint. Their menu might be simple (the only sides you'll find here are beans, slaw, corn, and chips), but everything on it has been perfected over the years.
Must order: dry ribs, bologna sandwich, pork sandwich with slaw.
BBQ is such a staple in Memphis that you'll even find it on the menu at pizzerias. Coletta's Italian Restaurant has a signature BBQ pizza, topped with pulled, smoked pork, sauce, and mozzarella-- they claim to have the original BBQ pizza. You'll need a knife and fork to eat it though: it's heavy on the pork. BONUS: Elvis supposedly frequented Coletta's!
Must-order: BBQ Pizza and BBQ Spaghetti (they're an Italian restaurant first, so those wary of BBQ Spaghetti can find a more traditional rendition of it here.)
Since A&R Barbecue was founded as a take-out joint in the 1980's it's grown quite a bit; the restaurant now has seating, and there are several locations. The menu has grown quite a bit, too, but they still offer some of the best burgers (for real, don't write their hamburger off!) and BBQ sandwiches in the city.
Must-order: Baby back ribs, burger, smoked turkey leg, pork sandwich (served on white bread with your choice of spicy or original sauce, as it should be!)
You can still tell that Payne's BBQ is located in a former gas station, which lends a very authentic vibe to the joint. Plus, nothing beats the combination of their smoky meats, sweet and spicy sauce, and tangy, mustard-based coleslaw. This place is definitely an institution for a reason!
Must-order: chopped pork sandwich, bologna sandwich, sausage (topped with BBQ sauce and coleslaw!)
Marlowe's is a little flashier, with its pig bus, pink Cadillac limo that will pick up customers and deliver take-out, and Elvis memorabilia galore, but it's still worth a visit. The King did eat here, though, so it's fun to embrace the kitschy atmosphere while you eat. Plus, their menu is pretty extensive, and offers plenty of options for pickier eaters.
Must-order: wet ribs, smoked brisket, and corn fritters.
Jim Neely's Interstate Bar-B-Que is another Memphis institution. Jim Neely's signature sauce (tangy and spicy) goes perfectly with the juicy, succulent ribs, pork, and brisket. Jim Neely himself is somewhat of an icon in town, and he's even opened a location of Neely's Interstate BBQ in the Memphis airport!
Must-order: Rib tips, beef ribs, chopped pork sandwich, and pecan pie.
Leonard's BBQ has been keeping residents of Memphis full and happy since 1922. Of course, their sandwiches now cost more than a nickel, but the recipe for the BBQ has stayed pretty much the same. The best part? They offer daily lunch and dinner buffets (which Elvis was reportedly a fan of) that provide as much BBQ as you can eat, plus sides, for a very reasonable price. Check the buffet menu before you go if you're set on one dish in particular: it changes each day, and you won't always find dishes like ribs featured.
Must-order: dry ribs, turnip greens, BBQ spaghetti, fried okra, and lemon icebox pie.
A restaurant called the "Germantown Commissary" might not seem like it would serve stupid good Southern cookin', but by God does it. Once a little store/restaurant, it was turned into a BBQ joint in the 1980s and it quickly became a favorite. Faith Hill, Tim McGraw, and Jimmy Buffet, among others, have enjoyed their hickory-smoked ribs, hot links, sandwiches, and more. Plus, they offer other Southern staples like Brunswick stew, deviled eggs, tamales, and banana pudding.
Must-order: pork shoulder, BBQ nachos, and banana pudding or coconut cream pie.
At the end of the day, the best BBQ joint in Memphis is going to be a matter of personal preference... but that doesn't mean you shouldn't try them all anyways to find your perfect spot!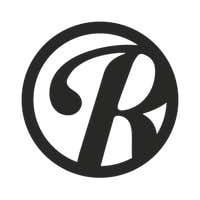 Roadtrippers helps you find the most epic destinations and detours—from roadside attractions to natural wonders and beyond.