If you've made the trip from Indianapolis to Chicago (or vice-versa) then you know it typically means sitting on I-65 for miles and miles and miles with nothing to see but fields of windmills. It's a brutal drive, but it doesn't have to be. With just a few quick jumps on and off the highway you can make a road trip from Indianapolis to Chicago an absolute blast-- there are tons of things to do in Indiana along I-65 that can turn the trip into an adventure. Here's your guide to finding the hidden gems along the route.
Pick up I-65 in Indianapolis. It's a small city, but it's loaded with things to see and do. Pop into the Kurt Vonnegut Memorial Library to pick up some reading material for the drive, stretch your legs at the Canal & White River State Park District, or fulfill your need for speed at the Indianapolis Motor Speedway Hall of Fame and Museum.
Cruise I-65 into Lebanon, IN. Tucked into an old filling station in the small town, Mo's Vintiques isn't your average antique store… Mo's Vintiques is packed wall-to-wall with some of the coolest vintage automotive/racing antiques and memorabilia you'll ever see. From vintage go-karts and mini bikes to Indy 500 team jackets to old racing trophies, pins, buttons, and badges, the place is a car-lover's dream. The exterior of the filling station is perfect for a photo op, and even if you're not in the market for a racing collectible, you'll still absolutely love the aura of Mo's Vintiques.
After hopping back on I-65 in Lebanon, you'll just stay on the highway for just a half hour or so until until you hit exit 172 for Lafayette. The town is home to Purdue University, so if you've never toured the campus, now's a good chance to drive by Ross-Ade Stadium and other campus landmarks.
When you're done seeing the "official" landmarks, stop by one of the "unofficial" Purdue landmarks... Harry's Chocolate Shop.
Truth be told, Harry's Chocolate Shop is not a chocolate shop at all, but Purdue students and alumni's favorite bar and grill. Originally functioning as a soda shop, Harry's was supposedly serving something much stronger during Prohibition, if you knew the password, which was "Go Ugly Early." Today, it's a favorite eatery and watering hole- so much so that patrons can even submit their favorite stories to Harry's website.
If you're more in the mood for a classic diner, make the exit to visit the Triple XXX Family Restaurant. Yes, we know that name seems all sorts of bizarre, but it's actually Indiana's oldest drive-in. It's a Lafayette staple and has been collecting local and national accolades for years, even making an appearance on Diners, Drive-Ins, and Dives. Besides, there's nothing like great road food on a road trip.
Pro tip: Don't fill up too much at these two places, because you need to save room for at least some ice cream at your next major exit!
If the weather is nice, consider detouring off I-65 to visit Indiana's nearby Prophetstown State Park for even more nature and history (and a sweet waterpark in the summer).
Just a quick drive out of Lafayette is the Tippecanoe Battlefield Museum. The battlefield is beautifully maintained with several monuments and memorials making it a great place to stretch your legs and learn about the battle that pitted Tecumseh and the Prophet against then-General William Henry Harrison. The Tippecanoe Battle would prove to be devastating to Native Americans as their settlement, Prophet's Town, would be razed as a result. Admission for the actual museum is only $5 for adults.
Fair Oaks Farms isn't exactly a "hidden gem," since it's right off the I-65 and there are plenty of signs as you approach, but it's definitely worth a stop. To state the obvious, the place is huge… There's a cheese shop. There's a bakery. There's a market. There's an ice cream shop. There's an auditorium where you can watch a cow give birth. There's a place where your kids can learn all about how milk is made. There is honestly something for everyone here.
While the bread and butter (pun intended) of this dairy farm is its numerous family activities, it's still well-worth stopping even if you're childless. Enjoyed lunch in the Fair Oaks Farmhouse restaurant and stuff your face with the best dang cheese curds ever. You really can't beat fresh, fried cheese curds.
So if you're hungry for a full meal or just some dairy deliciousness or if you have some weird desire to watch a cow give birth, this is the place for you.
Ok, don't let Gary, Indiana's rough and rowdy reputation scare you off. Michael Jackson's house is literally just a couple stoplights off the highway so you NEED to stop here. There's not a lot to the King of Pop's childhood home, just a granite memorial, but this is the perfect place for a cheesy Instagram picture that'll make your friends jealous they don't see more fun stuff on their road trips.
Three Floyd's is your last stop before heading into the Windy City, but it's also your chance to be a hero. Who doesn't love the house guest that shows up with a few bottles of the brewery's much-coveted Zombie Dust? This brewery has somehow taken craft beer to a new level, with people clamoring for it across the country. A trip to their tap room is the perfect way to show everyone just how hip you are.
Pro tip: If you can't work 3 Floyd's into your trip, check the beer selection at Fair Oaks Farms as they carry 3 Floyd's (including Zombie Dust) while supplies last.
I-65 proper ends in Gary, but drive up to Chicago to end your trip in style. There are plenty of attractions in Chicago that will make the drive from Indianapolis worth it: whether you're in town for the shopping along the Magnificent Mile, you want to catch a Cubs or White Sox game, or you're just craving deep dish pizza, a visit to the Windy City is bound to be exciting.
There you have it, with just 5 exits you can break what is normally a drive that makes you want to rip your fingernails off into a great time. There are tons of things to do on I-65 from Indiana to Chicago that you don't have to spend the trip just staring out the window at windmills and corn fields!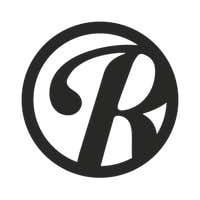 Roadtrippers helps you find the most epic destinations and detours—from roadside attractions to natural wonders and beyond.