Can you believe that it's been 30 years since Pee-Wee Herman set off on a big adventure in search of his lost bike? A lot has changed since then-- Tim Burton has become a household name!-- but no matter how old the movie is (or how old you are) Pee-Wee somehow still makes you feel like a kid again. And we should be doubly excited, since Netflix made our dreams come true with a sequel, "Pee-Wee's Big Holiday!" After you watch it, hop on your Schwinn and set off for some of the most memorable filming locations from Pee-Wee's wacky trip!
Of course, you must start your adventure at Pee Wee's House-- the decor in the yard is a little less eccentric and it's actually not painted red, but it's still very much the same, white picket fence and all!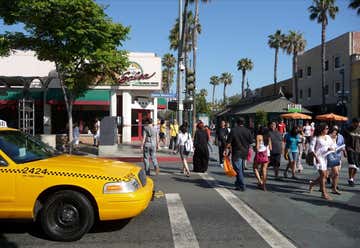 1351 3rd Street Promenade Ste 201, Santa Monica, CA, US
Go shopping at the Third Street Promenade in downtown Santa Monica... but be sure to lock up your bike extra well!
Make your next stop Francis's Mansion to confront the snobby and spoiled rival of our hero. The psychic scenes, where Pee Wee finds out that his bike might be in the basement of The Alamo, were filmed on Warner Bros. backlot, but fear not-- there are psychics aplenty all across Los Angeles!
Then hitch a ride, preferably with a creepy trucker lady or an ex-con with a temper and a dislike for mattress tags, and head off to Texas to find the stolen goods. Unfortunately, the restaurant where Large Marge drops Pee Wee off is now closed, but you can at least take a break to check out the Cabazon Dinosaurs (you can't actually go inside them, though).
Next, check out the basement at The Alamo (psych...The Alamo doesn't have a basement!) The movie filmed the interior Alamo scenes at Mission San Fernando Rey de Espana-- jury's still out on whether they have a basement there or not.
Pee-Wee's adventure continues (and continues to get more ridiculous) when he escapes from Andy at a rodeo, filmed at Fairplex (aka the LA County Fairgrounds).
And even if you don't want to re-live his dream where the clowns operate on his beloved bicycle, you can take your bike for a cruise at Malibu Creek State Park like Pee-Wee does in the Tour de France dream sequence that opens the movie.
A lot of the rest of the movie is shot, again, at Warner Brothers Studios...if you take the VIP tour, they'll point out the pet shop where Pee-Wee rescues the animals!
Unfortunately, the drive-in theater where the movie about his adventure premiers at the end of the actual movie no longer exists (which is extra sad, because it's also where the drive-in scenes from Grease were filmed!), but there are still some awesome drive-ins across Southern California, like the ​Electric Dusk Drive-In and the Mission Drive in Theatre.
And the best way to end your tour of Pee-Wee's world? Visit one of the prop bikes used in the movie: you can find them at The Hollywood Museum, the Volo Auto Museum, The Bicycle Museum of America, and the Carnegie Science Center!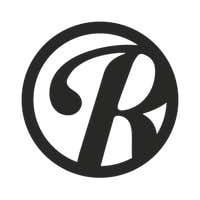 Roadtrippers helps you find the most epic destinations and detours—from roadside attractions to natural wonders and beyond.