With rolling hills, beautiful rivers, incredible fall foliage, awesome skiing, an ice cream graveyard, and charming towns, Rt 100 in Vermont is a road-tripping dream-come-true.
Start your adventure way north in the quaint little town of Newport, VT. Its history dates back to the 1700s, and in some ways, the village hasn't changed much since then. Explore the scenic bike paths here, or charter a boat to take you around Lake Memphremagog.
201 Pope Rd Ofc Rte100, Lowell, VT, US
The Hidden Country Restaurant is about as hidden as they come, but that doesn't mean it's not worth finding. They make a killer prime rib and have some delicious seafood specials, and the decor has that cute country feel that might transport you back to the 1970s.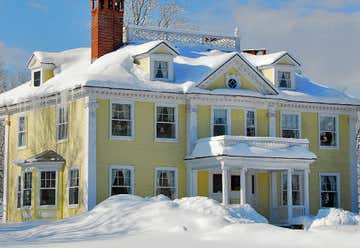 100 Main St, Hyde Park, VT, US
The Governor's House in Hyde Park is the very definition of a quintessential New England B&B. The charming mansion has been restored to luxurious perfection. If you're not busy lounging in your four-poster bed or deep soaking tub, make your way out to the tea room for a full English tea (this place even has Jane Austen theme weekends!) Ask the employees for suggestions on things to do in the area as well... they'll make you feel right at home in Hyde Park!
492 Mountain Rd, Stowe, VT, US
Specializing in craft beer and locally-sourced comfort food, The Bench in Stowe is a lovely stop along the route. Hand-cut french fry poutine, local fried chicken, and meatloaf with seasonal veggies are a few mouthwatering dishes here to enjoy with that brew from the bar.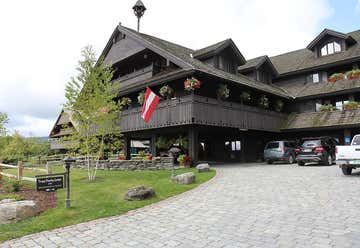 700 Trapp Hill Rd, Stowe, VT, US
Just outside Stowe, you'll find the Trapp Family Lodge. Yes, Trapp, as in Von Trapp, as in "The Sound of Music." This resort has chalet vibes, with views of the town below, fields of wildflowers, and great German cuisine. They offer lots of tours and activities here, so spend a weekend and make the most of it!
3600 Waterbury-Stowe Rd, Waterbury Center, VT, US
Get a taste of Vermont at the Cold Hollow Cider Mill, where you can sip on fresh-pressed apple cider, munch on a delicious cider donut, and stock up on Vermont maple syrup. There's usually something fun happening at this farm-like attraction!
1281 Waterbury-stowe Rd Route 100, Waterbury, VT, US
The rest of the country's favorite Vermont export has to be Ben & Jerry's Ice Cream. It's rich and delicious, and all of the flavors are unique. Plus, the brand's funky, hippie-like reputation means their factory tour is incredibly fun. Learn the history of Ben & Jerry's, see how their ice cream is made, visit the flavor graveyard of retired ice cream flavors, and, best of all, enjoy a free scoop at the end of the tour!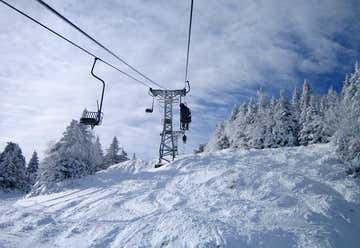 57 Schuss Pass, Waitsfield, VT, US
If you happen to be visiting Vermont during the winter (and Vermont might just be at its best when it's covered in snow) then you'll definitely want to hit the slopes. Mad River Glen is a classic skiing spot, famous for its single-chair lift. During the summer, their little onsite pub remains open, and you can hike the mountain!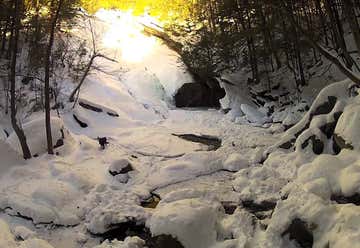 48 Salmon Hole Ln., Jamaica, VT, US
Or go for a stroll around Jamaica State Park. Swim in Salmon Hole, fish, hike, camp, or picnic by the dam... however you decide to spend your time here, you're sure to fall in love with the forested atmosphere.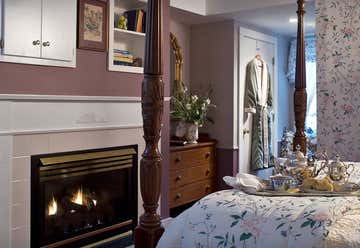 14 Valley View Road PO Box 136, VT, US
Rustic, cabin-inspired B&Bs dot Vermont, and one of the loveliest is the Deerhill Inn. Fireplaces, delicious meals, a cozy bar, mountain views, even a swimming pool set in the beautifully-landscaped property all come with a stay here.
28 W Main St, Wilmington, VT, US
Jezebel's Eatery in downtown Wilmington is a great place to stop for lunch. It's in a historic building, so you get the wooden beams and New England vibes, and the menu of fresh salads, soups, and sandwiches will fill you up. Also, their breakfast is out of this world good!
End your trip in Stamford, or keep going a tiny bit further into North Adams, MA, where you'll find Natural Bridge State Park, the Massachusetts Museum of Contemporary Art, and the totally rad Porches Inn.
Vermont remains a stronghold of New England romance, a place where bed and breakfasts and local eateries abound, rolling forests dominate the landscape, and charming small towns are ready to welcome you.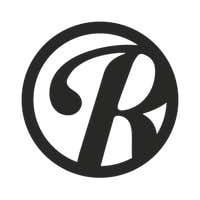 Roadtrippers helps you find the most epic destinations and detours—from roadside attractions to natural wonders and beyond.