Modern history has never been told better than when the dim-witted Forrest Gump told it. From civil rights to Vietnam to Apple Computers, Forrest was a part of it all. Well, not in real life, but it made for one hell of a movie, and now it makes for one hell of a road trip. Strap on your running shoes and head out on this Forrest Gump filming locations road trip.
Your Forrest Gump trip should focus on the east and west coasts, particularly LA, South Carolina and the Georgia coast. Sure, some of the movie was shot in DC, but you already know where the Lincoln Memorial is. As you'll see, most of the lesser-known filming locations are in the south… but, ironically, not in Alabama.
Marks Hall is where the protective Forrest beats the hell out of a creep and then gets a little handsy with Jenny. It's still a functioning building at USC so we highly suggest you don't try to act out the scenes when you visit.
The Pacific Electric Building was host to filming for many Hollywood films, including Forrest Gump, L.A. Confidential, Se7en, and Face/Off.
It also contains Cole's Pacific Electric Buffet so visiting this filming location is a good chance to eat at LA's oldest continually operated bar & restaurant.
You would assume the Vietnam War scenes in Forrest Gump were filmed in Vietnam or at least some other similar Pacific jungle, but no… They were shot right here in the US of A on Fripp Island, SC.
We have bad news here. The bench from the movie is not in Chippewa Square anymore, but supposedly does sit in the Savannah History Museum.
So, still go to Chippewa Square, but just pretend to be sitting on the same bench as Forrest.
Stoney Creek Church is where our faithful Forrest prayed and sang his way to a shrimping empire, and you too can stop by this little white church in the middle of nowhere.
Hate to burst your bubble, but Greenbow, Alabama does not exist. You can, however visit Varnville, SC, the town used as Greenbow in the movie. Some of the stores have even kept their fronts the same as they were in the movie. Run, tourist, run.
Some unstable hippie-skank break your heart? Run. Just like Forrest did. Across the country.
Most of us will never get shot in the buttocks, stumble upon an event that gets a president to resign, or start a multi-million dollar company, but this Forrest Gump guide helps us all feel a little more like the lovable oaf of modern American history. Stupid is as stupid drives.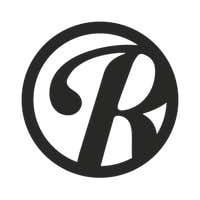 Roadtrippers helps you find the most epic destinations and detours—from roadside attractions to natural wonders and beyond.