When winter rolls through most American cities and towns it just makes your life terribly not-fun… Scraping frosted windows, trying to pull open frozen doors, shoveling sidewalks and driveways, opening all your cabinet doors to keep the pipes from freezing- you get the picture. But there's one magical place where winter isn't synonymous with joyless drudgery: Breckenridge, Colorado.
With nearly 3,000 acres of mountains, hills, and trails, there's a type of winter activity for everyone. Of course, skiing is the most popular activity with 33 lifts and over 180 ski runs. Nearly 60% of these are Black Diamonds, but there's still plenty for the beginner or average skier.
6061 Tiger Rd, Breckenridge, CO, US
Although skiing is the most popular activity in Breckenridge, that's just the tip of the iceberg of fun outdoor adventures that the town offers. Our favorite alternative has to be snowmobiling, and Good Times Adventures can help you throttle a snowmobile up to nearly 12,000 ft to Georgia Pass. With a lodge located just a few miles from downtown, Good Times Adventures is the only snowmobile (and dogsled!) tour company in the whole county.
If snowmobiling is your favorite way to get up the mountain, the Gold Runner Alpine Coaster at the base of Peak 8 will be your favorite way to get down with its over 1/2 mile downhill trail of adventure. Of course, exploring the charming town and its quaint shops for a little retail therapy is always a good option if hitting the slopes or snowmobiles isn't for you.
111 S Main St, Breckenridge, CO, US
Our favorite post-skiing spot is Downstairs at Eric's, with 120 different beers, an arcade, and delicious burgers, it's exactly the kind of ski-bum type place you want to unwind in- nothing too pretentious, just a great time. Also, it's a great place to watch your favorite sporting events on their big flat-screens. If pizza sounds good, we also recommend Fatty's.
130 S Ridge St, Breckenridge, CO, US
For a dinner that's less on the "bar" side, try the Hearthstone, a favorite among Breckenridge locals, for its farm-to-table dishes served in a beautiful 1800s Victorian house. And the views from this old Victorian are tough to beat.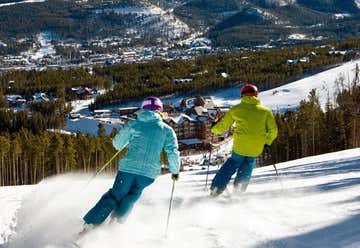 1599 County Road 3, Breckenridge, CO, US
Breckenridge Ski Resort is a pretty common-sense place to start, you can choose from multiple properties with different styles, amenities, and price ranges.
One Ski Hill is also a great choice for a luxury ski-in/ski-out experience. It has everything you could want with movie theaters, a bowling alley, and a gondola that'll take you right into town.
November through April is considered "in season," so you'll be able to enjoy many of the special winter events like the Dew Tour that bring crowds from all over the world to see some of the best winter sports athletes strut their stuff on the slopes.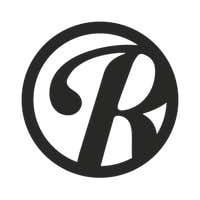 Roadtrippers helps you find the most epic destinations and detours—from roadside attractions to natural wonders and beyond.