Desert backroads, wild outlaw history, striking red rocks, and wide open spaces... this is what makes the American West so distinctive. You don't have to be a lone ranger to have a Western adventure, though. Saddle up and get ready to experience the wild legends of the West for yourself.
Start off your trip at this offbeat memorial. Iowa might not seem like the Wild West, but it was home to the first-ever (peacetime) train robbery. Jesse James and his gang had the brilliant idea to derail the locomotive by moving a section of track, and to raid the prone train once it got stuck. You can even see the bit of track James and Co. moved! Regardless, it'll make you thankful that you get to travel by car and not by train!
Then, go rogue like a true cowboy and hop onto the Western Skies Scenic Byway. It runs parallel to I-80 but offers way better views. Start your trip at the Watson Steam Train Museum or the Wisecup Farm Museum, drive past the only working Danish windmill in America in Elkhorn, and end your adventure in Stuart at the town's police department, which was once a bank that was robbed by notorious duo Bonnie and Clyde!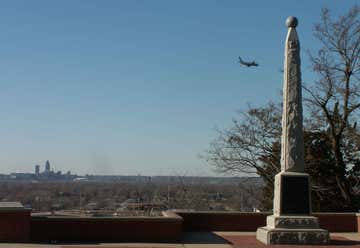 Monument Road, Council Bluffs, IA, US
Pay tribute to the original explorers of the West, Lewis and Clark, at the Lewis and Clark Monument and Scenic Overlook. You can read about their famed expedition and take in some awesome views of Council Bluffs and Omaha from this hilltop stop.
3060 E 1st St, Kearney, NE, US
The Great Platte River Road Archway is one of Nebraska's more unique museums. It starts at Fort Kearney, where the Oregon Trail, California Trail and Mormon Trail converged, in the 1840s. As you walk through time, you'll learn about the railroad, the Pony Express, the Civil War, even the 1950s and the arrival of the highway system! The museum is brand new and loaded with interactive exhibits and cool things to experience.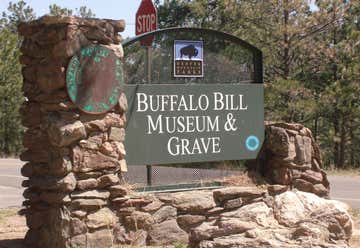 987 ½ Lookout Mountain Rd., Golden, CO, US
Forging your way further west will take you into Colorado, which, back in the day, really put the "wild" in "Wild, Wild West". One of the most famous cowboys in history was Buffalo Bill Cody, who was best known for his Wild West show in the late 19th century. See his grave and learn all about his incredibly fascinating life, which was filled with heartbreak, success, and more than a few crazy legends.
As you head into Utah, test your mettle with a drive on Canyonlands National Park's notorious White Rim Road. The road is unpaved and features steep drop-offs, hairpin switchbacks, and utterly awe-inspiring views from below and above Island Mesa. You'll have to grab a permit and make sure your vehicle is up for it, but it's absolutely worth the challenge.
With its peaks, valleys, twists, and turns, the Million Dollar Highway portion of the San Juan Skyway in Colorado may be the most beautiful drive in America. It's a a 12-mile stretch of remarkably scenic road from Ouray, CO to Silverton, CO. The twists and turns (and lack of guard rails) keep you on your toes the whole route. Your ears pop, your eyes move rapidly to absorb the scenery, and your heart races at each vista, every one offering views totally different but just as stunning as the last. Ouray, Silverton, and Durango are incredible towns that blend Old West architecture and history with modern-day mountain-town vibes, creating a cozy and distinctively Colorado culture.
End your adventure with a bang on New Mexico's Santa Fe Trail. Along the way you'll pass by the Ghost Ranch Living Museum, the strange city of Los Alamos, El Santuario de Chimayo, Jackalope, Bandalier National Monument, Fort Union National Monument, Pecos National Historic Park, El Rancho de las Golondrinas, Casa Grande Trading Post, and tons more.
Venture off the beaten path like the many Western travelers before you, and discover the unbound beauty of America's final frontier.